Chris Coward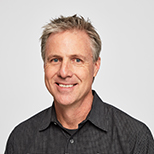 Chris Coward is a Senior Principal Research Scientist at the University of Washington Information School, director of the Technology & Social Change Group, and co-founder of the Center for an Informed Public. Chris studies issues of information access, digital equity, information and digital literacy, misinformation, and civic engagement. As an applied researcher Chris employs participatory methods when engaging with communities. Many of Chris's research projects are centered in public libraries, generating practical as well as academic outputs.
Chris directs the Technology & Social Change Group (TASCHA), a research center he co-founded in 1999 (then Center for Internet Studies) as a nexus for multidisciplinary research on digital technologies and society. Under his leadership, TASCHA has grown in size and stature with projects spanning more than 50 countries. Chris has worked with a wide range of donors and partners to co-design projects that result in applied knowledge. His efforts have influenced Microsoft's Unlimited Potential Program, the Gates Foundation's Global Libraries Program, and the International Telecommunication Union's Digital Inclusion program, among others.
In 2019 Chris was one of five principal investigators to co-found the Center for an Informed Public (CIP) with a mission to resist strategic misinformation, promote an informed society, and strengthen democratic discourse. In addition to his research Chris develops partnerships to study, co-create, and test new approaches for addressing misinformation.