Wies ter Veld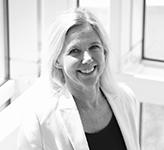 Wies ter Veld is currently working as European Sales Director at SonicFoundry, well known for Mediasite.
With a more than 10 years background in business, and product development of E-learning content, developing innovative educational content for universities, Higher Education and medical hospitals, she knows the importance of the use of Video in the current Education Environment.
Her personal passion is to investigate & create innovative video solutions for education and communication. She is driven by looking for the best possible solution for her clients to achieve sustainable partnerships, to co-create and taking into account all the new technologies and innovations.
Everything for innovating the classroom of the future, the future of remote work and the pivot to virtual conferences. By investing in high growth areas to ensure the video solutions lead the way to help schools and organizations teach and communicate effectively.