Kar Stanton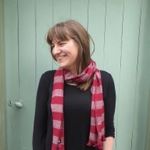 I'm an eLearning Support Officer in the Humanities eLearning team at the University of Manchester, UK.
I started my career in Learning and Development at Bournemouth University where I designed and delivered workshops and materials. After creating online development units, and supporting academics running an academic leadership programme, I moved to the Technology Enhanced Learning Development Team, where I supported a number of projects including a lecture capture pilot, as well as support and development of the VLE.
Since moving to the University of Manchester I've become particularly involved in sharing good practice in the university and beyond, as an editor of the Good Practice Library and the Good Practice in Teaching Podcast.
Away from the university I work as a songwriter and music producer.