Erson Halili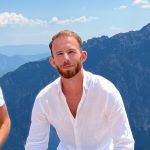 Erson Halili is an RDI Specialist at FrostBit Software Lab at Lapland University of Applied Sciences in Finland. In his work, he is focused on pushing the boundaries in training and education with XR, especially regarding the meaningful integration of XR in teaching and learning.
Erson has a background in Psychology, Media Education and currently studying Service Innovation and Design.
In the past couple of years, he has had a special focus on using XR for training and simulations in healthcare.