Rosemary Smith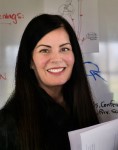 Rosemary Smith
Managing Director – Getting Better Foundation
Impact Producer – "Trust Me" award-winning documentary
3930 U.S. Highway 89 South
Livingston, MT, USA 59047
(989) 370-2777 or rosemary.smith@gettingbetterfoundation.org
CV: https://1drv.ms/w/s!AiAJB9ANxcuRuS1gin9BoeVJnO0E?e=U6Zhwo
Along with GBF's Founder & CEO, Joe Phelps, Rosemary believes it's a great time to be alive, although not everyone believes that to be the case. Could media "ill-literacy" be part of the dilemma affecting mental well-being, polarization of communities, racism, anxiety, depression, and suicidology? The non-partisan Foundation's mission of "building trust through the truth about positive human progress" supports media & information literacy (MIL) education and produced award-winning "Trust Me" Documentary to bring awareness of what may be the most important topic of our time.
Rosemary's background owning and operating FCC-licensed radio stations provided her with the expertise to serve community media needs from a grassroots perspective – serve the community needs, and the community will take care of you. Rosemary and husband, Kent, continued to practice the Fairness Doctrine in media reporting long after the FCC did away with it.
In 2018, the Smiths sold their Michigan based radio stations, relocating to Montana to be closer to their 4 adult children. That's where Rosemary met Joe Phelps, founder, and CEO of the Getting Better Foundation. Realizing their missions were closely aligned, Rosemary came on board as Managing Director for the foundation. As "Trust Me's" Impact Producer, Rosemary cemented the foundation's world class advisory board of scientists, psychologists, neuro-economists, journalists, and media literacy specialists. She recruited Hollywood talent to direct and produce the multi award winning feature documentary, "Trust Me" and is spearheading its global distribution. She's led program design and implementation, as well as administration of GBF initiatives. Since joining the Foundation, Smith has overseen training and workshop programs focused on MIL and news literacy globally, as well as nationally and in Montana. She serves as Montana's state chapter leader for Media Literacy Now, a national organization advocating for MIL legislative action.
Rosemary lives the motto of service above self in her role at GBF where she collaborates with schools, universities, and other non-profits to provide "Trust Me's" educational program as a resource. She researches and recognizes links between media "ill-literacy" and mental illnesses like depression, anxiety, and suicidology. Smith worked with Detroit's Henry Ford Health Systems to bring Dr. Brian Ahmedani' s "Zero Suicide" protocol to the communities served by her radio stations, then to the state of Montana. The protocol helps reduce the stigma of asking for mental health and uses proven screens in schools and hospitals to identify those at risk for self-harm. Rosemary serves as Montana's chapter leader with Media Literacy Now (MLN), a proponent supporting legislative efforts for MIL in schools. She serves as a board member and volunteer for organizations like the International Council 4 Media Literacy (IC4ML) and Media literacy Now (MLN). Rosemary is active with UNESCO's Gap MIL, the U.S. State Department's American Film Showcase, and Embassies globally to help bring awareness of MIL in building trust, resilience, and hope. Previously, Smith co-owned and operated FCC-licensed radio stations, providing her with direct experience in the media industry.